BRAȘOV-GHIMBAV INTERNATIONAL AIRPORT WAS OFFICIALLY OPENED TODAY, JUNE 15, 2023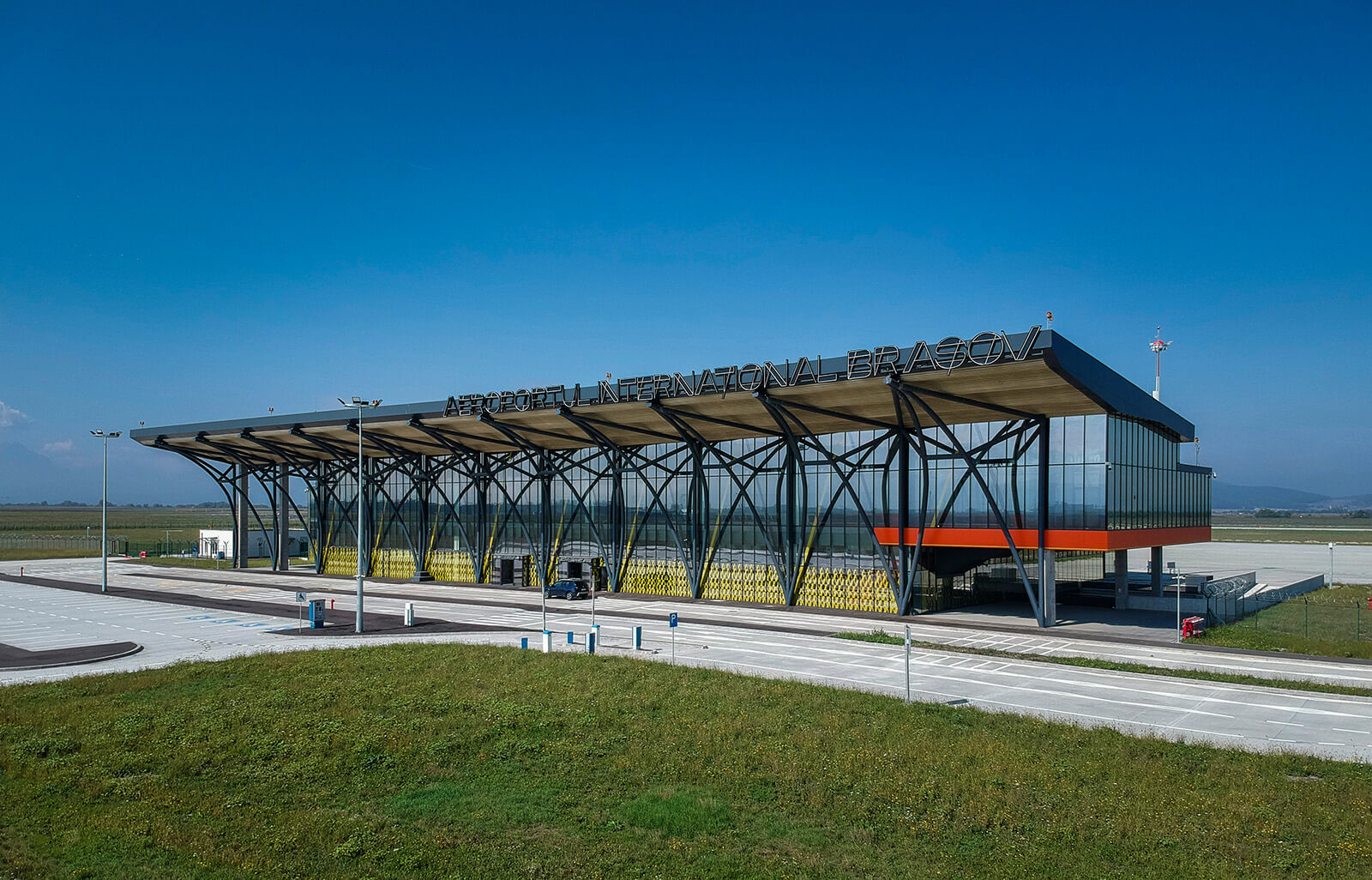 The project and construction of the passenger terminal as well as the virtual control tower for the Brașov-Ghimbav International Airport was carried out by Bog'Art, in collaboration with the UTI Group, and is the most significant work carried out in recent years at Ghimbav, being the first airport built in Romania in the last 50 years and the first in Eastern Europe on which air traffic is directed remotely, through the Remote Tower system.
Construction work began in March 2020 and progressed at a rapid pace, allowing the contractor to meet the final execution deadline, with the passenger terminal building completed in just 15 months.
The opening of the airport marks a significant milestone for the region. It will serve as the gateway to the city of Brasov, providing easy access for both business and leisure trips. The first flight that landed at the airport was a TAROM plane, piloted from Bucharest, by Cătălin Prunariu, the son of the Romanian cosmonaut, Dumitru Prunariu.
With its strategic location and excellent infrastructure, Brașov-Ghimbav International Airport is poised to become an important hub in Eastern Europe, connecting travelers from all over the world.
Share post: