Who we are
Bog'Art is the largest privately-owned construction and development company in Romania. We are well known for complex and innovative projects, and can proudly point to many landmark buildings that define Bucharest's cityscape.
The company was established as a family business in 1991. Bog'Art has gone through several business cycles and continued to deliver quality projects in a timely manner.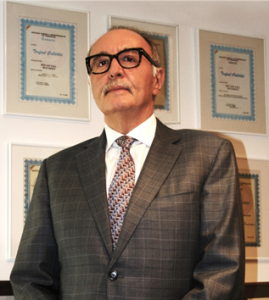 Eng.Raul DOICESCU
Company President
How we achieve succes is just as important as the success itself.
The values of our company reflect our core beliefs and standards guiding our actions throughout our day and towards our goals.

reputation + reliability
acknowledged as market leaders as a result of our constant delivery of quality projects

performance
delivering high quality results within an optimised timeframe through the highest standards of management

sustainability
focus on reducing the environmental impact throughout the entire life cycle of buildings

total quality management
permanently aiming to raise quality standards in execution and to increase client satisfaction through results

innovation
implementing cutting edge technology and processes in order to deliver state-of-the-art projects

professional conduct
commited to high standards of professional ethics and regulations, on the construction site and beyond

nurturing growth
team cohesion and growth opportunities through continuous organizational improvement

experience
steep learning curve through complex projects; applying accumulated know-how and skills to every project